How About IEC60227 450/750V PVC Insulated Non Sheathed Electrical Wire And Cable IEC01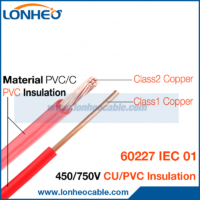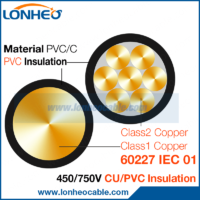 About IEC 01, it is mostly used at fixing wiring, especially room decoration.
IEC 60227 Electrical Wire Type IEC01 have 8 kinds of colors. Red, Yellow, Blue, Green, Black, White, Brown, Yellow/Green.
In normally to say, Red, Yellow, Green used at live wire, Blue is used as neutral wire, yellow/green used as earth wire.